January 7th, 2010
---
11:42 pm - testing, one two...
My dear, sweet Elliott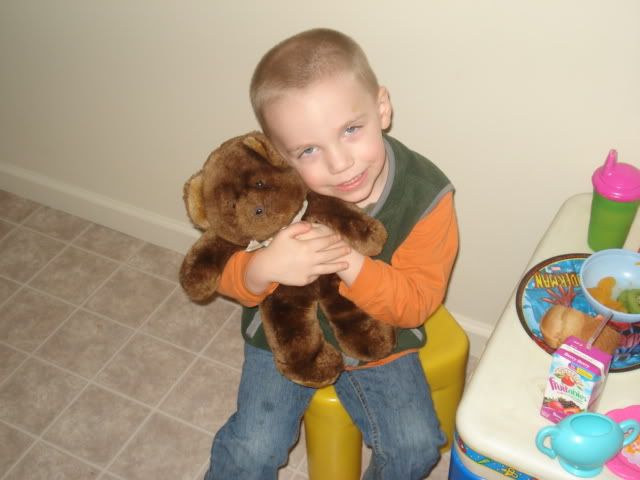 went back to see Dottie at Geisinger yesterday. She is his "poop" specialist and we have been working very hard trying to get his bowels back to normal. The last time we saw her, she put him on a dose of Lactulose every day with the hopes that things would get regular.

When we saw Dottie yesterday, she was concerned because Elliott has seemed to regress. He was doing so well for about two weeks, and then everything fell apart. She ordered him an x-ray and we treked down to radiology. Elliott was so scared. I explained to him it was just like when Mommy takes a picture of him at home. He was such a brave little man, and got his x-ray.

When we went back to see Dottie, she pointed out that he is completely full of poop... literally. It is under his ribs and he is packed with poo. Because his bloodwork was inconclusive for Celiac's Disease, Dottie suggested getting an endoscopy for Elliott with a biopsy. He goes February 1st.

I'm nervous for my little guy, because he does have to get put under for it, it's a deep sedation. He's a tough kiddo though, so I know everything will be okay!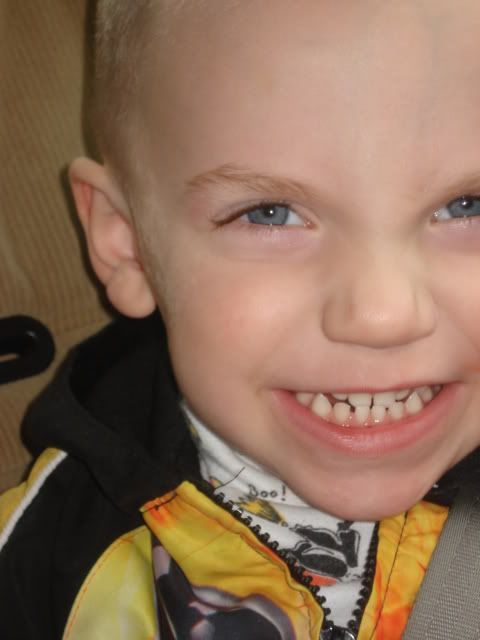 January 5th, 2010
---
11:34 pm - goodbye yellow brick road...
Leaving 2009 has been difficult. I've ended another chapter in my book; yet have just began another. 2009 brought tears, laughter and joy. I'm hoping 2010 will bring all those things again.

Right after the New Year (2009), I encountered one of the hardest moments of my life. Zeek was sick. This is what I wrote on January 13, 2009 on my Myspace...

first step in my grieving process.
Five years ago, on Mother's Day, I picked up a newspaper and saw an ad for "free kittens". That was just what I was looking for. I drove to the house, which had kittens everywhere. There were children's toys all over the yard, and the house was a disaster. I looked at the kitties, none of them seemed right... but then I saw you. You were so tiny and a beautiful grey. Your eyes were the most brilliant shade of blue that just popped out when you looked into them. You were the one! I scooped you up, and drove you straight home; your little claws latched into my shirt. When we got home, you met Eli, your furbrother. You weren't shy. From that moment, I knew that you would be the best of friends. Years passed, and you were with me through everything. You were there for me when I was hospitalized, through a marriage, the pregnancies and births of two children, a fire, and six new homes. You were my rock - and still are.
During your first year, we brought Stewart home. You weren't quite sure about him. I can remember the both of you running through the hall, jumping off the walls, once you got used to a new kitty. I had finally had my three boys.
When you were three, you began having a difficult time urinating. We took you to Dr. Loving, and she told us that you had a urethral obstruction, but with surgery you would be okay. There would still be a chance of it recurring. You bounced back from surgery quickly, so lively! Two more amazing years passed, but then December 20th, 2008, just five days shy of Christmas, the blockage was back. I rushed you to the Emergency Center where they performed another surgery on you. We were told then that the odds of another blockage would be much higher this time. I just assumed that it wouldn't be so soon.
January 8th, 2009, we found ourselves back in Dr. Loving's office. I had assumed that you were blocked, but she squeezed your bladder and you weren't blocked! She gave you three types of pills and a new diet and said that those things should help with the crystals.
When I woke up January 10th, 2009, I found you, unable to go to the bathroom again. It was a Saturday, and Dr. Loving was not in her office. I took you to the Emergency Center. I was told that another surgery would have to be done, but there was no guarantee. Dr. Haas called me at 5:45pm. He told me that the crystals were too much and a cathether wasn't working. He basically tole me that we were out of options. It was at that moment that I felt my heart break into a million pieces. I collapsed to the floor and sobbed hysterically. Outside the weather was terrible, we had gotten a few inches of snow, but I was determined to be there with you at the final moments.
I arrived at the Center and picked you up in my arms, you were so weak. Dr. Haas had to puncture your bladder just so you could have some relief. I held you in my arms for the longest time. I was so scared, so sorry, and so confused. How could my sweet babe, who had been running through the house the day before be in this much pain. The Dr. assured me though, that you were not in any pain, he had given you medications to help with that. I kissed your head and snuggled with you and rubbed your ears and chin. Those were all things you enjoyed. I held you so tight. I never wanted to let go. But then it was as if all time stood still. The seconds seemed to turn to hours. Dr. Haas injected you with the life-ending medication and I held you so close, holding your paw, as you took your last breath. My life seemed to end. I held you longer, so angry and upset when they took you from me. That would be the last time I would ever feel your beautiful grey coat. You left me at 6:30pm.
I remember your smell and how I would always tell you how good you smelled. Your coo and how you had the most distinct purr. Your meow and the way that you would hiss at Stewart when he would get to close to you. And the way that you would growl under your breath when you were ready to attack him. I'll always remember those things.
You are the most amazing cat anyone could ask for. You were so loving - I remember sitting on the chair, and you would touch your paw to my face and lay your head on my chest. You loved ear rubs and chin rubs. I never want to forget any of the moments we shared together.
Daddy and I dressed you up your first Halloween in a little bow tie. It was way too big for your tiny neck. You looked so spiteful! You had devil ears too.
You loved watching the birds out the window and attacking the glass when we were outside and you were stuck inside. You loved your monkey head and any kind of treats. Your favorite pasttime was sleeping. You were a pro. I just loved it when you would curl up next to me and snuggle.
I miss each of these things, and there are so many other good memories that I will never forget. I miss and love you, sweet boy. You'll forever be in my heart.

I miss him. Not a day goes by that I don't think about him and how much he means to me. I have his urn sitting on the windowsill, where he would have loved to sit. I love him.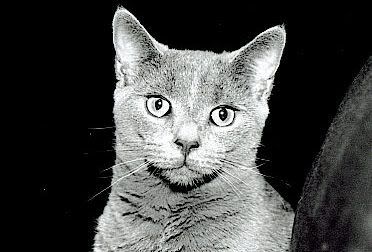 Two weeks later, I lost my great Grandma. She passed in the nursing home. That was the first funeral my children attended...

I turned 29 in February. 29... one more year until the big 30... My husband turned 31 and my children turned 3 and 4.

Elliott started Preschool!!! And Madison began her second year of Preschool. Only one more year until she starts Kindergarden!!!

Two weeks before Christmas, my great Grandpa passed away. He was alone, at home. I can't help but wonder what he felt and thought before he left. He was all alone. There was no one to comfort him. That was the second funeral my children attended...

I have high hopes for 2010. I know there will be tears and I know there will be loads of laughter. I can't wait... bring it on!

December 28th, 2009
---
08:49 pm - the many fads of a prince and princess.
When I think back to all the stuff, and I do mean STUFF, that the kids have collected over the years, I feel a certain swell of nostalgia that washes over me. The days of Elmo and Barney have long since passed. We welcome the days of Hannah Montana and Transformers. I remember a little blonde haired girl who used to sing, "I Love You" to me and dance to every Barney song; and a little blonde haired boy who was right on her heels, dancing along. My little girl, who is four going on 24, now sings songs from the radio that I enjoy! I know the days of her innocence are numbered, and I want to preserve any memories that I may have of those days. I know that as much as I don't want it to happen, there will come a day when Madison and Elliott will not need me anymore. I'm not sure I will be able to allow that to happen- nor will I be able to let go...



December 26th, 2009
---
10:24 pm - christmas once again.
Prior to having children, I wasn't really big on Christmas. I found it more of a hastle to have to drive to a gazillion different houses. Maybe it was because my parents divorced when I was so young. I remember bits and pieces of a Christmas that I celebrated with them as a family, nothing more. I can't remember any of the gifts I ever received from them jointly or decorating a tree. Having a broken family at Christmas begins to be a downer after each year being a repeat of the others. That's why I have been determined from the first day I laid eyes on my children, that things would be different for them. We would take lots of pictures, we would have our own traditions and we would CELEBRATE!

Madison and Elliott are both at the age now, where Christmas with them is so much fun! Last year we ended up still having to open some of their presents, but this year... this year was so much different! Madison was finished opening presents before her brother even was halfway through! We had an absolutely amazing Christmas together this year. I can't wait for next year, because I know it can only get better!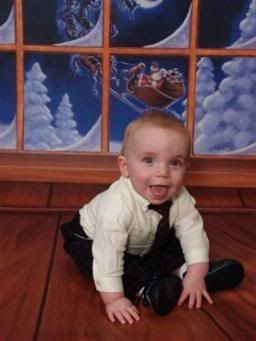 Elliott's First Christmas!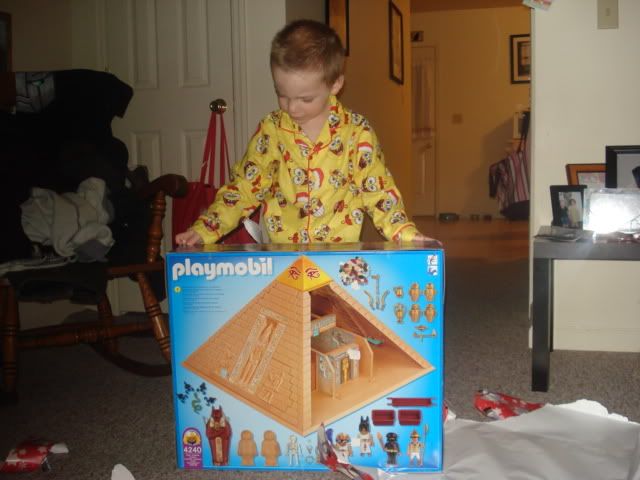 Elliott this Year!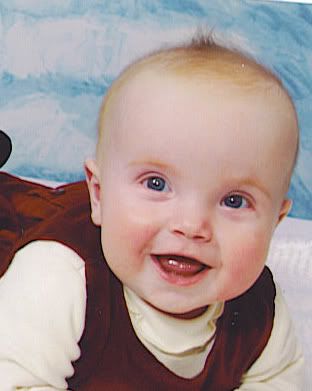 Madison's First Christmas!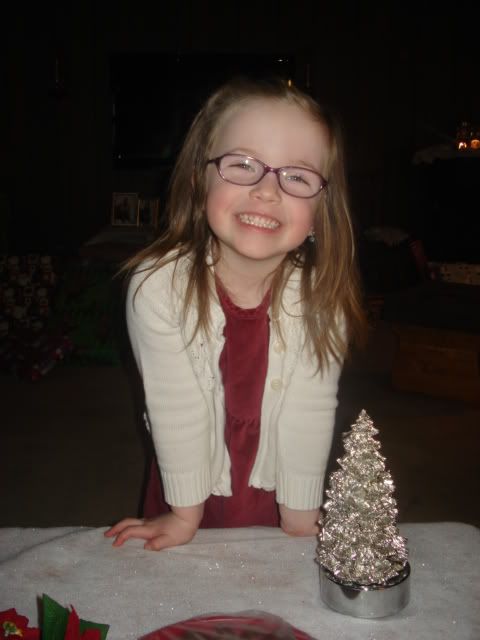 Madison this Year!!

And the TWO REASONS I EXIST!!!!!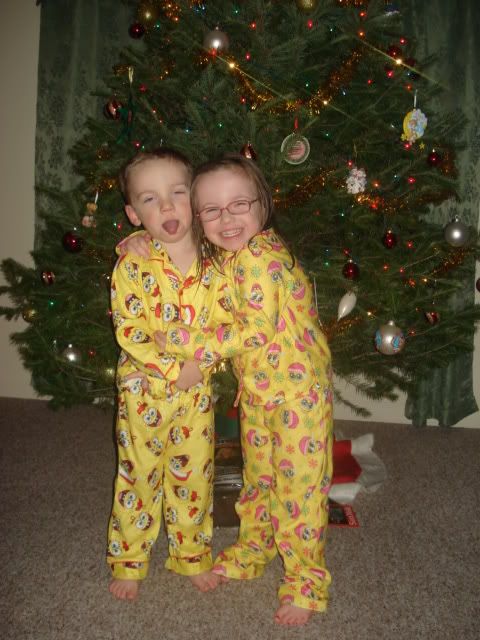 December 22nd, 2009
---
11:42 pm - A pleasent surprise.
I had never invisioned myself as a mother. In my eyes, I didn't fit the mold of someone's momma. I'd never changed a diaper, never made a bottle, and I certainly didn't like waking up before 11am, if I didn't have to.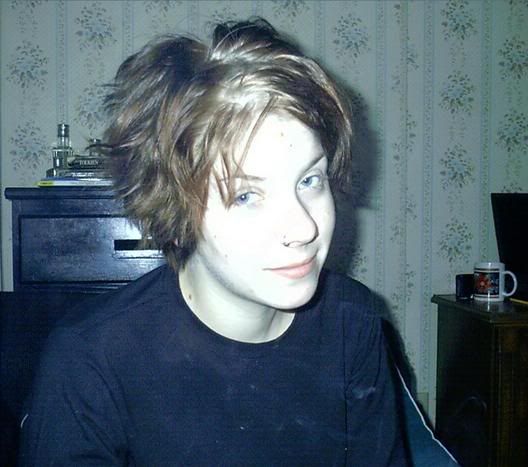 I wasn't a party girl, I had gotten that out of my system years prior. I had friends my age who had already had children. Some of them had babies when they were still in high school. I never judged them, I just didn't pay any mind. Yes, they were mothers, but they were still young girls like me. We were still friends. Their babies were okay to look at and coo over, I could give them back. I was still able to sleep at night.

Mike and I had been married for one month when I got pregnant with Madison. We weren't not trying to have a baby, if that makes any sense.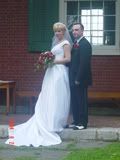 She was a pleasant surprise.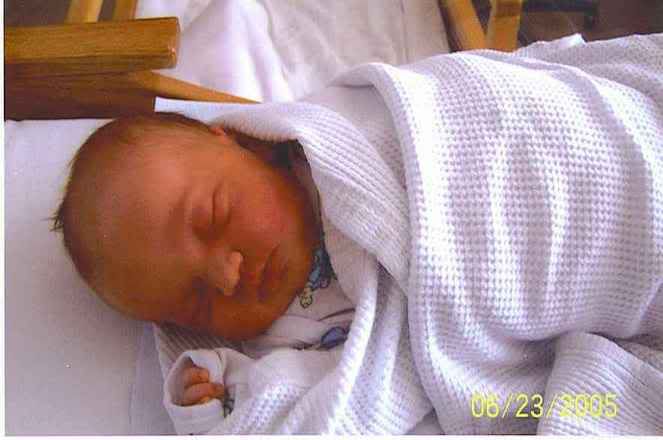 When we found out we were having a girl, Mike and I were both so excited. We knew right away that her name would be Madison Elizabeth. We looked forward to the days when we would be able to hold her in our arms and cuddle with her. I enjoyed every minute of her. I would watch her sleep and Mike and I would never want to put her down, which is the reason why she would only nap on our chests, even when she was over a year old.

So you can imagine our surprise when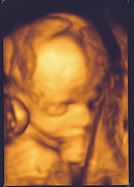 Elliott came along. Madison was only six weeks old when I got pregnant with Elliott. Getting pregnant so soon after Madison caused me to be high-risk with Elliott. By this point, I had been pregnant for almost two years straight! Elliott was a complete shock, but I am so grateful for him.

Madison and Elliott are 10 months, 3 weeks, and one day apart. They are best friends. They love each other so much and I am so glad that they don't know life without one another. They are my life. They are the reason I wake up in the morning. They are my world.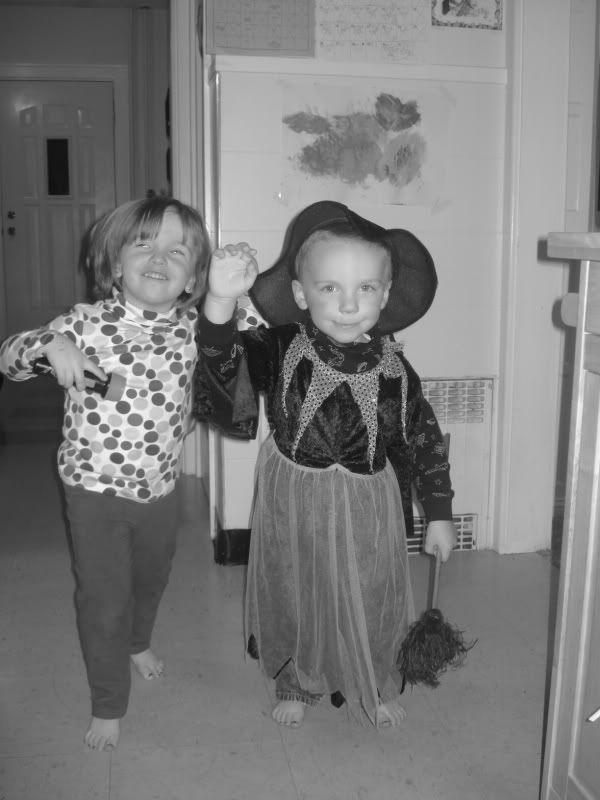 December 21st, 2009
---
09:56 pm - reverting back to my old ways.
I forgot I had a LiveJournal. I forgot that I actually used to keep a blog, way back in the day. I forgot that I used to have important things to say. I forgot how much I love to write.

I am returning. I will update.

The last entry was from 2007. My, how things have changed. I went from my life being about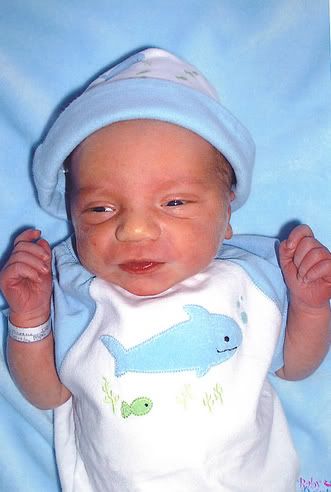 and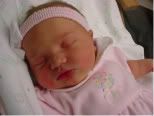 to my life being about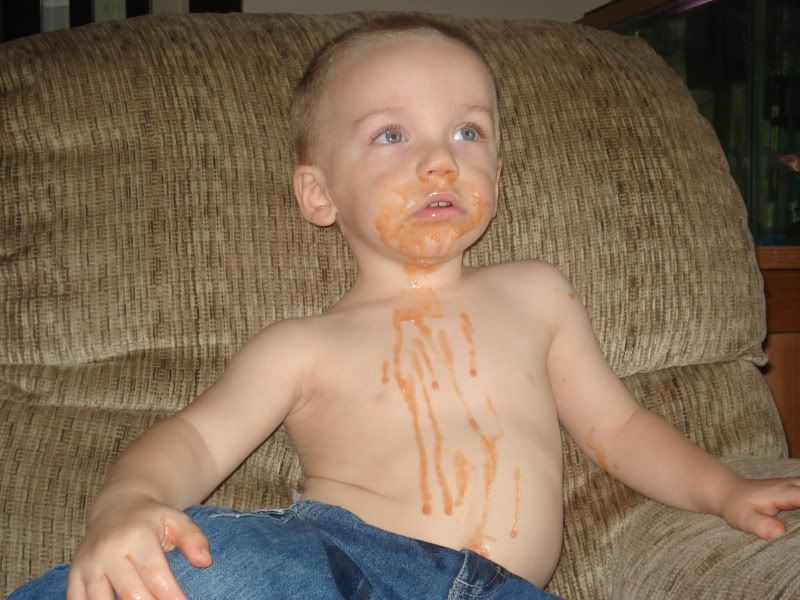 and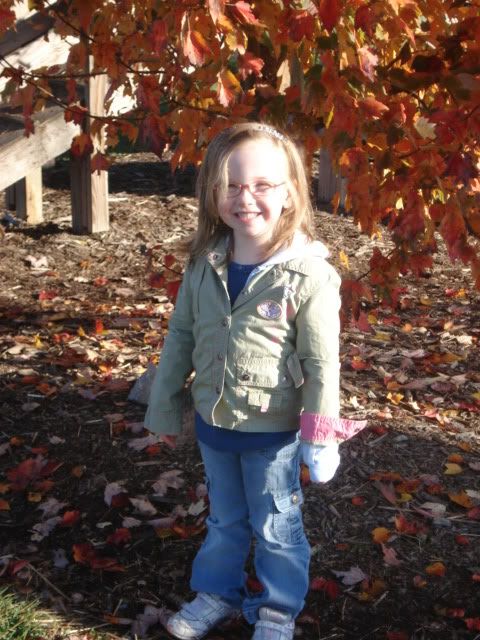 It's truly amazing how fast life goes by. If we don't keep an eye on it, it will be here and gone before you know it. The last two years of my life have flown by. I can't believe my little girl will be starting Kindergarten in August and my sweet boy will be in his second year of preschool. Where has the time gone?

September 14th, 2007
---
06:41 am - almost!
it's almost 7am, and my beautiful princess is still sleeping! how amazing is that? :) someone sleeping in until 7am is a rarety in my house!

i haven't updated this thing in forever. i kinda forgot i had it! i've been so obsessed wit myspace and all! :( i will update this thing more often, and i may even change my picture! it's time!

June 2nd, 2007
---
06:27 am - soon.
so, i am scheduled for my hysterectomy on july 5th. i can't deal with hurting anymore. i need to be healthy for my kids. you know, i've been so worried about not being pregnant anymore, that i've put babies that aren't even born before my two awesome kids. it's okay that i can't have anymore babies, because mine are incrediable. i am okay with my decision. i am not thrilled with it, but i am at peace with my decision, if that makes any sense. i was talking to becky on the phone, and she made a really good point. i am a firm believer that EVERYTHING happens for a reason. maybe, just maybe, that's why i got pregnant so soon with elliott after madison was born. maybe there is something really wrong, that the doctors aren't catching. if i would have waited to have him, would i actually have gotten pregnant? makes you wonder. i am pretty psyched though, that there will be no more periods and cramps! :) there are so many babies in this world that need homes, if mike and i decide we want another, we can adopt.

April 23rd, 2007
---
10:39 pm - playin' hard!
madison is 22 months today! two months, and i'll have a two year old and a one year old. crazy shit.

we've been to the park every day since friday. we've been playing hard! i'm exhausted.

eight days... and counting. no cigarettes! :) yee haw!

April 17th, 2007
---
06:32 am - 11 months!
elliott is 11 months old today! :)

April 15th, 2007
---
09:57 pm
i haven't updated this thing in a month! wow! i guess i really don't have anything to do with my time!

i am only working two days a week now. it's better this way - now i'm with the kids more and i don't feel like i am their babysitter! it was rough working so many hours before. i felt like i saw this kids for maybe two hours a day. i don't like that.

madison and elliott are getting huge! elliott crawled up the freakin' steps tonite! madison is just my baby genius. i swear, that girl remembers things from months ago!

March 5th, 2007
---
10:21 pm - toothies
elliott has two more teeth - his middle top two! so now he has four teeth total! i don't thinkmadison was even thinking about getting teeth when she was 9 months old! :) my babies are growing up so fast. madison is such a little chatterbox! and bossy! today mike's mom came over, and while we were eating supper, madison looked at her and said, "meme, hold madison miller!" but she doesn't say her name as miller, she says minner! :) it was so freakin' cute. elliott says dada and nana all the time, but no mama. he said it like once. :(

two more days until sesame street live. weehaw!

February 27th, 2007
---
10:27 pm - go figure!
i had to go see dr. miller today because i have been having nothing but problems after having elliott. i've had a d&c, laproscopy, and countless other tests done to determine what is wrong with my innards. well, today i go to see dr. miller and he suggests giving me a hysterectomy. i cried. i told him it's a huge decision that i will need to discuss with mike. i mean, granted, my tubes are tied and all, but who's to say that 10 years down the road we won't want another child and will pay to get a tubal reversal? so i'm kinda stuck in this boat. i want to feel better. i'm tired of hurting and feeling like shit. it's been 9 months now that i have to deal with the pain, so... i'm not sure what i'll do. i feel like if i do get a hysterectomy, than i am loosing my womanhood. i know that may sound silly, but it's true. if i go through with it, he did say that he would only take my uterus and leave my ovaries and tubes, but still... i'm scared. this is a huge decision that i really need to think about.

in happier doctor related news... i lost another two pounds! i was really excited when they told me that!

we are taking madison to see sesame street live next week up in williamsport. she is really looking forward to it. :) i can't wait. elliott will have to wait until next year. he's such a wiggle worm that i don't want to chance him having a terrible time. my birthday is in two days!!! yee haw!

February 22nd, 2007
---
09:45 pm
elliott went to the doctor yesterday. he weighs 23.3lbs. he and madison weighed exactly the same at each of their 9month appointments! the doctor said that we are going to have a big boy on our hands!! he's already almost bigger than madison! geez.

madison will be 20 months old tomorrow. she's my baby genius. :)

my throat is killing me. i hope i feel better before saturday rolls around!!!

February 16th, 2007
---
11:16 pm - holy macaroni!
my little prince will be 9 months old tomorrow! i know i say this every month, but i can't believe how fast time flies. it truely does. he had such a rough start, and now he's a fat little chunk who smiles all the time. he is a different baby. :)

my princess broke my heart tonite. see, every nite we have this routine, where the kids get in the tub together and i wash elliott first. after his bath, mike takes him to his bedroom and gets him dressed and then gives him a bottle. well, after madison is done getting her bath, we always go into elliott's room so she can say goodnite to daddy and her brother. since she has been peeing on the potty, he new thing is to run into elliott's room and tell mike if she washed her hands in hot or cold water. well, tonite, mike had to be to work by 6pm, so i had to give elliott his bath first while madison sat downstairs with my mom. well, after madison got out of the tub (elliott was already sleeping), she ran into elliott's room screaming, "i used hot!" well, she stopped dead in her tracks and turned to me and said, "where's daddy?" she was so disapointed that mike wasn't there, she got a sad look on her face and stormed to her room. it made me so sad that my little girl felt disapointment for the first time. i cried. she was just so happy that she used the potty and then washed her hands in hot water, and she wanted to share it with mike. the look on her face when she wondered where mike was, killed me.