May 2nd, 2014
---
09:04 pm - and it begins... again?

I was born in february in 1980. on a leap year. I don't know what day of the week it was. I don't know how the weather was outside. was it snowing? was it exceptionally warm for february? I don't know how long my mother was in the hospital with me, and I don't know how much I weighed. no one has ever spoke of my birth or the years that followed.
I don't remember any birthday parties or going on vacation... (I know I went to Disney twice, but have no memories of it.) what were my favorite foods? did I have a favorite nursery rhyme? I know nothing of those years.
I never had a "period" talk with my mom, never had the sex talk, never really had any talks... I feel like ive been on my own since the day I was born. will those feelings always remain?
July 15th, 2013
---
10:10 pm - where it begins.
How do you begin after two years?

Shall I tell you about the false life I lived for six months in 2011? Shall I tell you of my job as a hairdresser? Shall I just begin by telling you that nothing in my life has changed, and I am the same person I was two years ago at my last post?

I think I will tell you a story. A story of a child, scared, angry, and confused. A child who has never grown up. This child who still lives inside of me...

The last memory I have of my parents together isn't a pretty one. It involves yelling, screaming, fighting and broken glass. You may think I'm too young to remember such a thing; seeing as how I was only 5-years-old, however, the impact of the two most important people in your life hating each other always stays close. That was the last time I ever saw them together.

My mother took me away. She was 23.

A year later, I had a sister. A year after that, a brother. Each to a man that wasn't my father. A man I hated. A man I despised. The only person I've ever hated. Hate is a strong word, you know, but in this case, it's justified.

He beat my mom (she would deny it). He beat my brother and sister (again, the denial). He threatened to beat me (never going to happen). I wished him dead. I would plot in my bed ways to suffocate him. Ways to make him disappear from our lives. He's never left. He's still my mother's knight in shining armor. They are actually married now, and yours truly wasn't even invited to the wedding.

Would I be the way I am today had things been different? Had my parents stayed together would I have a diagnosis for the rest of my life? Would I be another statistic?

I look at Madison and Elliott, and know... actually KNOW... that even if things were rough between the husband and I, I would never tear them away from their home. I would never shuffle them between houses. I would never allow them to live two lives and I would never, never, do anything to hurt them... physically or mentally.

I see myself as I am getting older... I am my mother's daughter. I see Madison as she is getting older... she is her mother's daughter. Is this a never ending cycle?

January 3rd, 2011
---
06:35 pm - Heartaches.
During my pregnancy, everyone told me how hard it was to have a baby. It'll be stressful, you'll be tired, and the crying. Just wait for the crying. And the waking up every hour at night. And sleep schedules, and bottles and diaper changes. Those were the hardships I was prepared for. Those were what I had anticipated being the toughest to deal with. Boy, if I could relive those days, it would be a cake walk.

What those people neglect to tell you are the true trying times that you will have to deal with... broken hearts. Broken hearts are the worst. I cant fix them with a band-aid, and no matter how many times I utter the words, "everything will be alright", broken hearts are never all right and they take a super long time to heal.

I watch my children, and I want so badly for them to be good people. Truly genuine honest people. I want them to be caring. I want them to want to help others. I want them to never give someone a broken heart, no matter how many times theirs may have been broken.

I don't want them to be "those" kids. The kids that every parent prays their child won't become. The kids that hurt other kids, just because they can.

I've witnessed broken hearts in our household. Not only does their heart hurt, but mine hurts a million times more, because I know. I know what it's really like. I've been there. I've been that five-year-old who has been teased and picked on. I've been that same child who thought the kids I played with were really my friends, and instead turned around and treated me poorly. Kids are cruel.

I can only hope that Madison and Elliott can be strong enough to be their own persons and respect others.



Posted via LjBeetle

December 23rd, 2010
---
11:03 pm - awesome mom.
So I've pretty much decided that I'm an awesome mom. I suck at financial decisions, have a crap job that is getting me nowhere, and hate to clean my house, but I'm a damn good mom. Not only do I rock, but I seriously have the coolest kids ever. Yeah, yeah, yeah, I know every parent says that, but my words hold nothing but truth. Really.

It's so hard to believe that Madison will be six and Elliott will be five. Time flies by so fast, that some days I really need to slow it down. I know the day will come when my babies won't need me anymore, and I'm dreading that day. I want to hold onto these moments where they do rely on me, just a little bit longer. I'm not sure how I'll be when they're grown and I'm kid free.

I'm not good at being alone. I never have been. I don't think I ever will be. Sure, no one really likes to be alone, it's not human nature to enjoy it, but I just don't dislike it; I hate it. Being alone is hard for me. When I'm alone, my mind wanders. I become someone else. I'm Edward Scissorhands. I'm Holden Caulfield. I'm Joel Barish (Eternal Sunshine...). I'm all of those characters wrapped up into one. I'm terrified of dying alone, yet I'm terrified of living alone. It's a Catch-22. I'm stuck somewhere in the middle, and am dreading the day when it's time to face life by myself...

Nevertheless, I'm still an awesome mom. Despite all my mental flaws, one thing that I have complete control over is my rocking parenting skills to Madison and Elliott. That one thing alone will never change.

December 14th, 2010
---
07:36 pm - Six down...
It's hard to believe that this year marks six years since the fire. You would think after that many years, I still wouldn't be so paranoid, but I am. I cant help it. That was the hardest thing I have ever experienced. It was harder then going through my parents' divorce, harder then childbirth, and harder then loosing a loved one.

I never realized that something that seems so simple as fire, could be such a life-changing event. I read about fires all the time, but until I actually survived one, didn't realize the impact that it could hold over a person. The terror that a person goes through, or the tremendous loss that follows.

There's no doubt in my mind if it hadn't been for the fire walls between the two buildings, i would have died. I could hear the building popping and saw windows that were only two feet from my own exploding across Broadway Street. It was terrifying.

Mike and I lost everything from that fire. I am so thankful that the one thing that made it through the fire, the most beautiful 5 year old girl I have ever seen, did not actually have to experience it. I am so thankful that I did not miscarry with all the stress that weighed upon my shoulders. That alone is the only good thing that happened on that cold December night.

I often think about how my life would be different if I did not experience that night. Would I still live at that amazing apartment? Would we still be sitting on that couch? Would Madison be sleeping in the white canopy bed that could have been hers?

These are questions that will always remain unanswered. They walk hand in hand with questions that I still ask myself: How did I handle that fire alone, while Mike was at work? Why did I make Justin drive by my house a month earlier because I was terrified it was on fire? And just what in the hell were those people doing that caused 8 families to be homeless just 20+ days before Christmas?

I miss how things used to be. Yes it was six years ago, but to me it seems like yesterday. I can still smell the fire, hear it, feel the terror racing through my body. It was an experience that I can only hope I will never have to experience again.

Posted via LjBeetle

December 1st, 2010
---
09:32 pm - And We're Off...
January 19th. I'm counting down the days. I'm so ready to begin my Cosmetology career at McCann. For the longest time I've wanted to go back to school, but have been so scared to. I have finally realized that I am in desperate need of a change in my life. School is that change. I want to better the lifestyle that we are living right now. I want to be proud of myself. I want my children and husband to be proud of me. I want to actually accomplish something.

Aside from Madison and Elliott, what do I have to be proud of? They are the one thing in my life that I have done right. I dont want anything to interfere with that. If it means financially struggling for a few months while I'm in school, then so be it. I refuse to be negative about this situation. This is my childrens' future. I cannot do or think anything that will hinder that.

Mentally, things have been rough. School has been playing tug-of- war in my head, which has lead to a downward spiral of other thoughts. I've been trying to get by as best as I can. But when you feel like you're falling apart at the seams, coping can be difficult.

Two weeks ago, my Daddy had to be admitted into White Deer Run. It's taken me a long time to say this, but he's an alcoholic. His recovery so far has gone amazing, and I'm hoping that everything goes well for him. He's my Daddy. I'm proud of him that he has finally admitted that he needs help. I know he can overcome his addiction, and as a family, this is something we all need to overcome. Not only does he have a daughter who loves him so super much, but these two love him just as much...


Posted via LjBeetle

06:09 pm - so...
so lets try this whole journal thing again. i never seem to get very far. once upon a time i actually could keep up with this thing, either that or i actually had something of importance to say. either way, im giving my livejournal a go again...

March 11th, 2010
---
12:16 am
"As a girl you see the world as a giant candy store filled with sweet candy and such. But one day you look around and you see a prison and you're on death row. You wanna run or scream or cry but something's locking you up. Are the other folks cows chewing cud until the hour comes when their heads roll? Or are they just keeping quiet like you, planning their escape."

February 13th, 2010
---
12:56 pm - the long and winding road.
I can't sleep. The past couple of nites, I've watched the hours tick by. I sit, mind racing, almost terrified to fall asleep.
Once I fall asleep, its all over; the beginning of another day. One more day to play a part in this act; to become the pretender. My body is tired, I'm exhausted from being someone I'm not. It makes me ache. Makes me stay awake.
Apparently over the last month, I have become a coffee drinker. I was never a coffee drinker. I am now.
I've been trying to let more people into my little secretive life. I've been trying to branch out to everyone for advise. Its not working.

February 8th, 2010
---
08:31 pm - it's all just bricks in the wall.
Sometimes something has to happen in your life that makes you sit back and wonder just exactly how you got here. What events led up to my life being precisely the way it is at this exact moment? Could it be that I have a sick child? (Whom doctors say is basically fine.) Could it be the stresses of being a mother, a wife, a sister, a daughter, a friend, an employee, etc...? The list could go on and on. I'm not sure what exactly led up to my mind being at it's breaking point, but I'm there, and I don't like it.

I've always been a cutter. I've cut myself for as long as I can remember. Fight with mom or dad? Cut myself. Fight with boyfriend? Cut myself. Listening to the wrong song at the wrong time? Cut myself. It's not something I'm proud of, but it's something that is beyond my control. I can't help it. I enjoy it. It makes me feel better. It makes me feel whole again.

I hadn't cut for almost a year, but then something happened; I'm not sure what, and I found myself with ole' faithful again. We sat together in the bathroom, and I realized what I had been missing for so long. An enormous wave of relief washed over me and I knew I was home. I know this sounds crazy, and only a cutter can understand what it feels like to be able to cut. I'm not glamorizing it by any means, just stating a fact for myself.

So I cut. I cut for a while. I cut until I knew I would start becoming suspicious. I tried to think of Madison and Elliott while I was doing it - just to make myself stop; but I couldn't stop. It had been to long and I needed it so much. I had promised myself when I found out that I was pregnant with Madison that I would stop... and I did...

But I felt like Dr. House. At the end of every show he gets this amazing feeling washing over him when he realizes he's solved the medical mystery. That's me. That was my look of amazement when I realized what I had been missing.

I miss being "normal." I miss not being scarred. 17 years is more than half my life. More than half my life that has been devoted to destroying my life. I'm not sure if I can give that up now...

January 28th, 2010
---
11:45 pm - memories.
wrestling.
the toyota.
cappuccino in the park.
jabroni.
gingerbread.
the night in the driveway.
perkins.
red-eye theories.
"the house".
the wedding of the century and looking hotter than the bride.
rules.
concerts.
late nights.
hair waxing.
stick-it-notes.
hip hop santa.
driving to shunk.
denny's.
driving off a cliff.
the gas station.
camping in the car.
fried potatoes and the record player.
m.
e.
fireworks.
getting punched in the face.
up in smoke.
sleeping at the white deer park.
"michelle sandwiches".
green sweaters.
true love.

random telephone calls that brought life to this.

there are many many more reasons.

<3 xoxo.

January 24th, 2010
---
January 23rd, 2010
---
06:27 pm - disecting a diagnosis.
I've been sick for many years. Not sick as in the physical sense; I don't have a chronic cough, I don't have any weird diagnosis, and I don't have anything webMD can diagnose me with. But I am sick nonetheless. Somedays my sickness eats away at me. Somedays I'm perfectly and pleasantly fine. Somedays I hide it. Somedays I show it. My sickness could potentially kill me. I just have to know how to beat it.

Six years ago I was at my worst. Six years ago I couldn't hide my pain. Six years ago my life spiraled out of control. Six years ago I was hospitalized because six years ago I tried to kill myself. I didn't just attempt to do the deed once, but twice. Six years ago I was abandoned on a psychiatriac ward. Six years ago I became a label.

I was diagnosed as having BPD, or borderline personality disorder:
Borderline personality disorder (BPD) is a personality disorder described as a prolonged disturbance of personality function in a person over the age of eighteen years, characterized by depth and variability of moods.[1] The disorder typically involves unusual levels of instability in mood; "black and white" thinking, or splitting; chaotic and unstable interpersonal relationships, self-image, identity, and behavior; as well as a disturbance in the individual's sense of self. In extreme cases, this disturbance in the sense of self can lead to periods of dissociation.[2]

These disturbances can have a pervasive negative impact on many or all of the psychosocial facets of life. This includes difficulties maintaining relationships in work, home and social settings. Attempted suicide and completed suicide are possible outcomes, especially without proper care and effective therapy.[3]

I have had this label for six years. It has been a hard road. I thought that once I had children, things would be better; that having Madison and Elliott would keep me busy enough to keep my mind from wandering. I thought that they could be my rocks and keep me stable. And in the beginning, they were. They both kept me strong and focused. But as each day passed, I could feel myself slipping away more and more; becoming distant from them, from Mike, from myself.

I haven't cut myself in four years. But cutting is just like any other addiction. It's like smoking and cocaine use and heroin use. Cutting could kill me. Cutting still lives inside of me. Cutting is something I still think about. Cutting makes me feel better. Cutting will always be a part of me

I am failing as a mother, a friend, a sister, a daughter, a grandaughter, and a wife. I have let everyone who comes close to me down. I am not the picture perfect mother; I am a mother with deep, dark secrets. A mother who is screaming for help. A mother who just wants to be the best she can be.

I'm trying. I'm trying to let my true self peek out. I'm trying to do things differently. So far I have not succeeded. Healing will be a long process, one that I hope I will be able to stick out.

January 18th, 2010
---
11:23 pm - the making of a genius...
Since Madison is in her second year of Preschool, next year she will start Kindergarten. This year, her teacher, Miss Pam, held parent teacher conferences so we would have some idea how the children in the class were progressing. This was a big step for Mike and I, seeing as how it was the first time someone has actually sat down with us and spoke to us about either of the kids' learning skills.

Today was the conference.

Madison received a "report card" that rated her with an A (almost always), an O (occassionally), and an N (not yet). My dear, sweet, baby genius got all A's and even received an A+ for her manners and how courteous she is! Miss Pam told us that she is the easiest child she has had this year and that she is above the learning curve. This is not something that Mike and I were surprised to hear, we have known from day one that Madison is special and a very smart little girl.

I am extremely proud of my little braniac. I can't wait until Kindergarten. I know she will love to learn just as much, if not more, as she does now.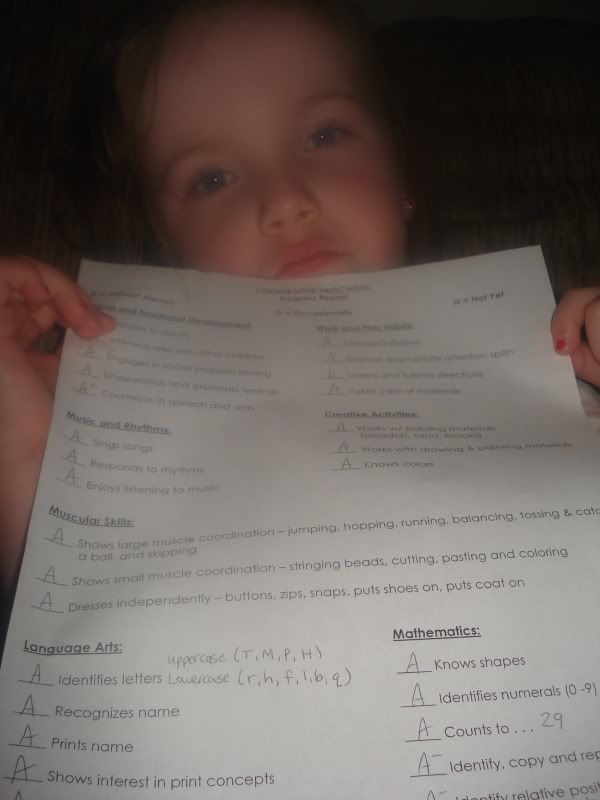 She has a gift, and I hope she will forever know just how proud I am to be her Mommy.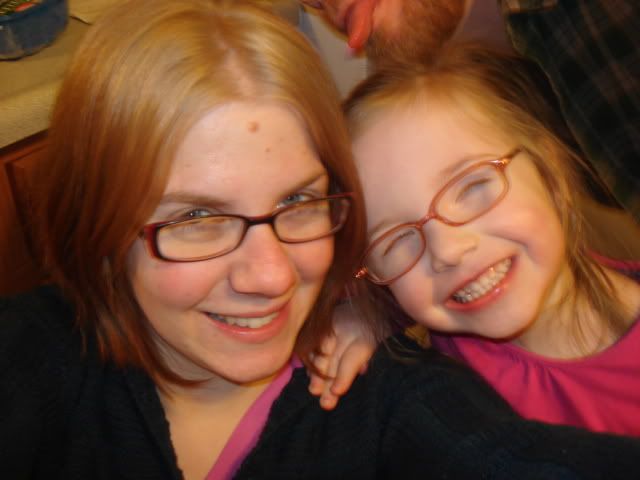 January 10th, 2010
---
08:57 pm - one year.
It's been exactly one year today since Zeek left. I think about him every day. I miss him terribly and can't help but wonder what he would be doing today if he were still here. Would he be fighting with Stewart? Would he be sleeping in my bed? Would he still be sick? So many questions flood my thoughts about that night; about the decision I made on January 10, 2009. I miss him and I love him so much.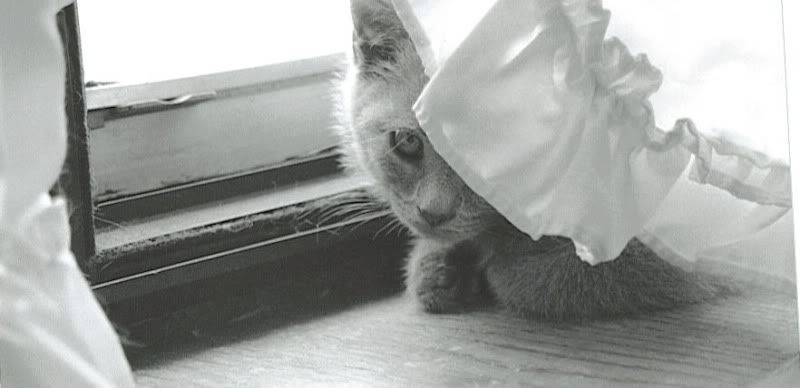 He was so tiny.



Zeekie loved Stewart in the beginning.



Always so regal and handsome.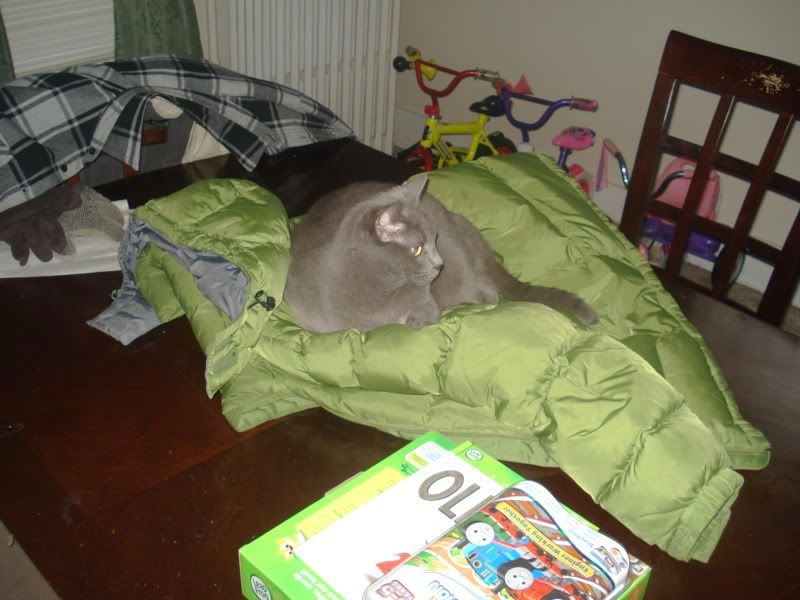 The last picture I was able to take of my sweet boy.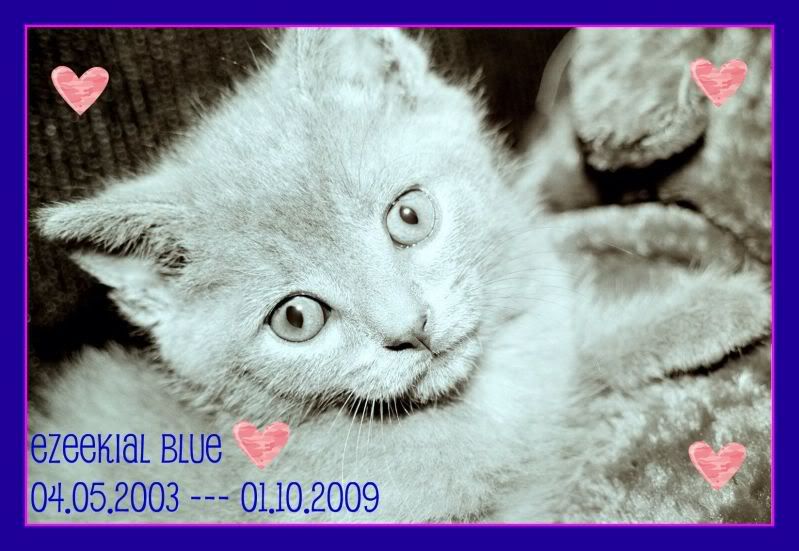 RIP Ezeekial Blue.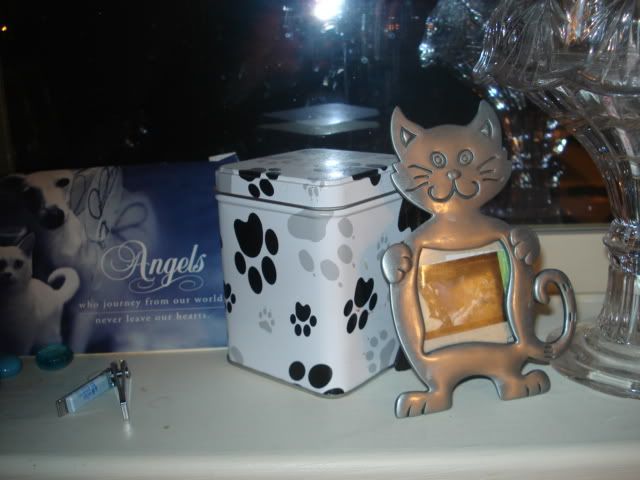 Your permanent residence on the windowsill.